In Provence, you will discover a wild diversity of landscapes and colours with its purple lavender fields, dazzling blue sea,  green olive groves and pine forests. Provence is also full of super Roman Monuments as the astonishing Pont du Gard and the superb Theatre Antique in Orange.
AGRICULTURE IN PROVENCE
Due to the large production of wine, cereals, fruits and vegetables, in Provence it is mainly a plant agriculture. Provence is the first french producer of lavender. With 842000 animals, this is the first french region in sheep production. This is the main french region in producing organic olives, fruits, lavender and goats.
This tour is an example: times, dates and itinerary  are only given as a suggestion
MANADE
|
PALAIS DES PAPES AVIGNON
|
BEAUX DE PROVENCE
|
PONT D'AVIGNON
|
GORDES
|
SAINTE MARIE DE LA MER
|
PONT DU GARD
|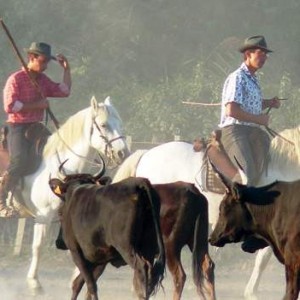 Sources: AGRESTE Provence / Crédit photo: CRT PROVENCE