Burgundy boasts an astonishing array of treasures. Come and explore this outstanding historical heritage in its natural, leafy setting. Follow the footsteps of the Dukes of Burgundy and discover medieval towns, ducal vineyards, gothic churches and castle fortresses. Explore Burgundy and Champagne through the wine routes and beautiful panoramas of vineyards. Experience wine tasting.
Agriculture in Burgundy:
The main assets of the Burgundian agriculture are viticulture, cereals and livestock Charolais. There is also a wide range of vegetables: corn, onions, green beans, tomatoes, lentils, cucumber, blackcurrant, salad and mustard.
This tour is an example: times, dates and itinerary  are only given as a suggestion
Genuss in der Pfalz: Weinprobe im Herbst 🙂
|
IMG_19731-683x1024.jpg
|
IMG_21361-1024x683.jpg
|
IMG_19741-1024x683.jpg
|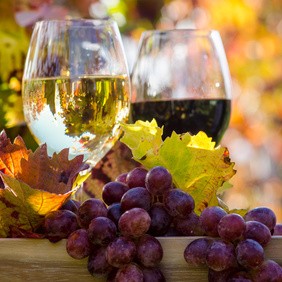 Sources: CRT Bourgogne, DRAAF Bourgogne / Crédit photo: CRT Bourgogne, Marion ROY